Woodhouse Used Cars Are Here for You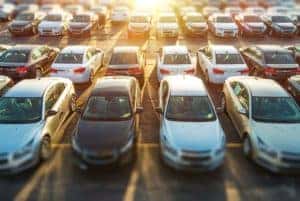 The Woodhouse used cars available here at our dealership are perfect for whatever your next ride might bring. At Woodhouse Ford South, we make every effort to match Plattsmouth drivers with the perfect vehicle at the perfect price, and purchasing pre-owned is a great place to start.
Top Five Reasons to Purchase Woodhouse Used Cars
There are many benefits to buying a pre-owned car at Woodhouse Ford South. Here are the top five.
You'll Have a Lower Down Payment: Pre-owned vehicles are much less expensive than new cars, which means your down payment goes further.
You'll Save on Monthly and In-Between Costs: Your monthly payments will be lower, as well as insurance and sales tax. The faster rate of pay-off means you'll spend less on interest over the loan term.
You'll Have More Options: With the affordability of pre-owned vehicles, you'll have a wider range of Ford cars, trucks, and SUVs to pick from.
Depreciation is Lower: Most depreciation affects brand new vehicles. That means you'll see more of your car's value returned to you if you plan to sell or trade in down the line.
You have Reviews and Ratings: It's easy to find that perfect fit ride when you check out the reviews and ratings from the drivers who know their cars best.
Why Purchase Pre-Owned at Woodhouse Ford South?
There are many reasons to make Woodhouse Ford South your Ford dealership for pre-owned vehicles. To start, we carry a wide inventory of used cars, including Certified Pre-Owned cars and vehicles available for under $10,000.
We also provide easy-to-use financing tools like a payment calculator and vehicle trade-in value estimator. And don't forget to check out specials and deals on cars, parts, and services.
It's all available right here at Woodhouse Ford South. Take your first test drive in a pre-owned Ford in Plattsmouth today.