Visit Woodhouse Ford South for Ford Transmission Service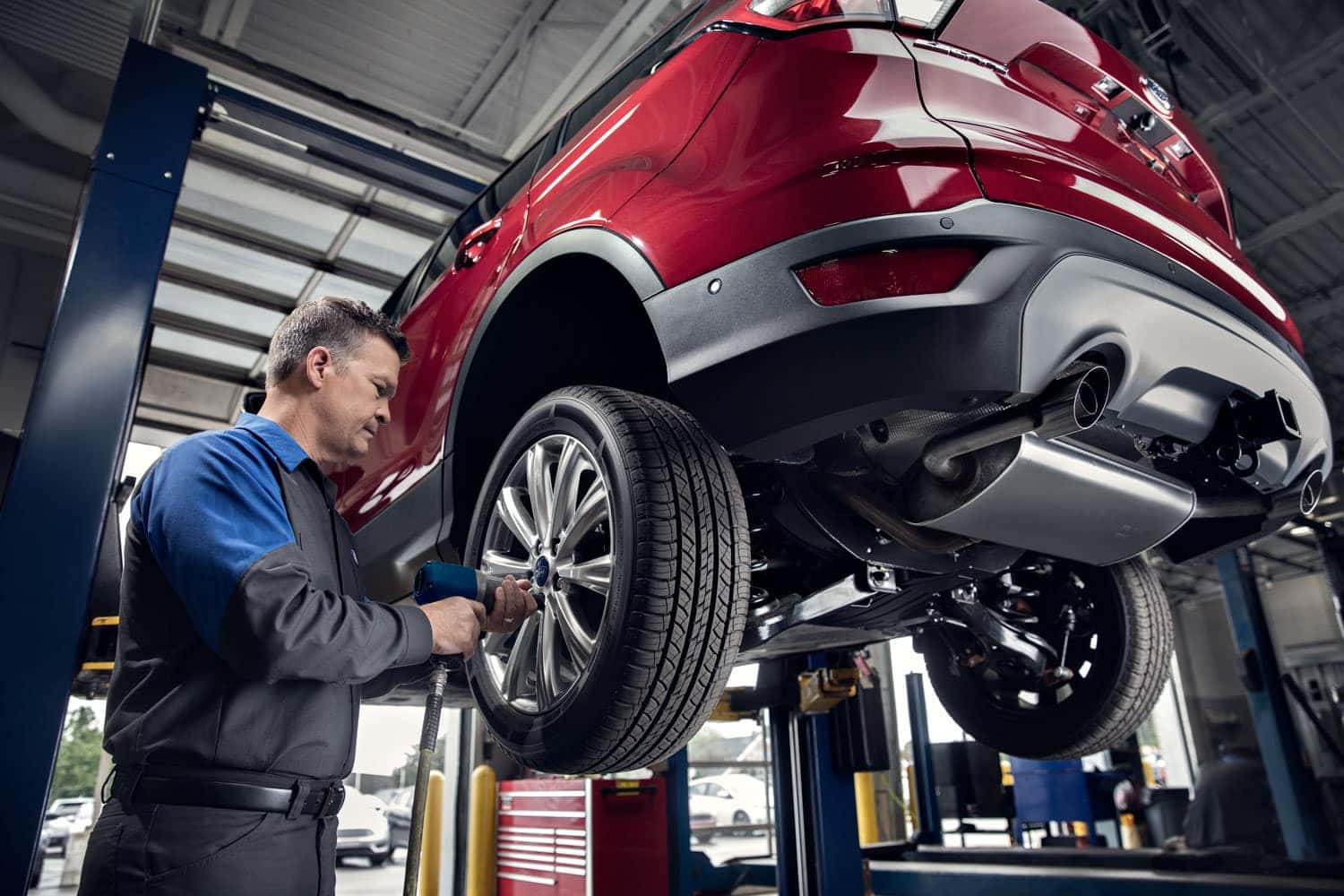 When it's time for Ford transmission service and care, make Woodhouse Ford South the team you think of first. We provide preventative care tune-ups and replacements that will protect your vehicle and get it back on the road in the event of damage or an accident.
Learn more about transmission support at our Plattsmouth dealership today.
Signs Your Vehicle Needs Ford Transmission Service
The transmission is an essential part of your powertrain system and it helps to shift the vehicle through the gears as your engine's revolutions per minute increase. Maintaining your transmission is fundamental to keeping your car safe, efficient, and comfortable on every ride, which is why it's important to be able to recognize signs of transmission wear or damage.
It struggles to switch gears
The gears are slipping or not staying in position
You hear noises when shifting gear or in neutral
You smell a burning scent when shifting gears
The vehicle grinds or shakes when shifting or in neutral
You notice transmission fluid leaks
Schedule Transmission Service at Woodhouse Ford South
There are many reasons to make Woodhouse Ford South your team for transmission care and service. We offer a wide range of repairs, services, and upgrades, and you can schedule your next appointment right here on our website.
Our factory-trained technicians use OEM parts to keep your vehicle running as smoothly as the day you first took it home, and our lounge is equipped with Wi-Fi for your convenience. Don't forget to check out our rolling specials and deals on cars, parts, and services.
For transmission service and a whole lot more, come down to Woodhouse Ford South. Schedule your next service appointment in Plattsmouth today.