Used Car Financing Support with Woodhouse Ford South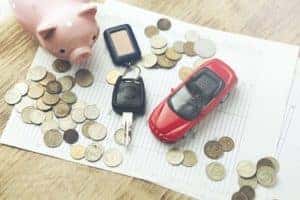 When you're ready to begin test-driving and financing used cars, Woodhouse Ford South is here to help. We're dedicated to making Ford financing as smooth and easy as possible, which is why we provide specials and deals on all our favorite Ford vehicles, and why we're sharing everything you need to know about the day-of financing process.
Taxes and Fees to Anticipate When You Buy
There are many benefits to purchasing a pre-owned vehicle, like big savings on the down payment and monthly payment, but there are still some day-of taxes and fees that you'll want to account for in your budget. Here are just a few:
Dealer Fees: The dealer will save you a lot of time and energy by making sure the vehicle is inspected and registered and that you have your plates and title. These efforts are why you may notice dealer fees associated with your used car purchasing costs.
Title and Registration: While you won't have to worry about registering your vehicle yourself, since the dealer will take care of the paperwork, you'll still need to pay out for title and registration. Thankfully, these costs are usually relatively low, but you'll still want to factor them into your day-of budget.
Sales Tax: Sales tax can be quite expensive. That's why many drivers choose to trade in their vehicle since the sales tax is calculated after the trade-in vehicle value has been deducted. Sales tax will likely be one of your larger costs on the day of purchase, so it's important to do your research and budgeting in advance.
For more information on the used vehicle financing process and to begin test-driving that perfect pre-owned car, schedule an appointment at Woodhouse Ford South in Plattsmouth today.