Prepare Your Ford Vehicle for Fall with Woodhouse Ford South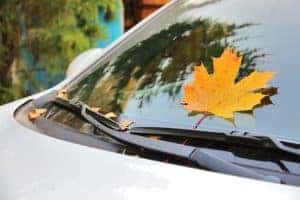 Scheduling regular Ford service is one of the most essential steps you can take when it comes to protecting and caring for your vehicle. And while there are routine services for car care all year round, there are specific seasonal services that are helpful for driving in different conditions. Come down to Woodhouse Ford South for autumn Ford car care and to find vehicle support for the season.
Types of Ford Service for Autumn
There are many benefits to getting routine car care, especially when it comes to seasonal upgrades and repairs. Here are some of the fall services you'll want to schedule today:
Headlight Upgrades: It gets dark earlier and stays dark later in the fall months, which is why it's important to get your headlights upgraded and inspected. This will help to ensure maximum visibility on the open road.
Windshield Wiper Replacement: The weather turns wetter and rainier in the fall. That's why you'll want to have your windshield wipers inspected for signs of damage or wear and replaced if necessary.
Tire Inspection: Your tires are your first line of defense out on the open road, especially as the weather begins to turn. It's important to maintain control under any conditions, whether that means wet leaves or early snow. Our team will check your tire's tread and rotate or replace your tires as necessary.
Brake Inspection: You always want to make sure your vehicle is as responsive as possible. It's important to get your brake pads replaced every 30,000-50,000 miles, but the environment and climate can play a role in brake condition, as well.
For more information on Ford service and seasonal car care, come down to Woodhouse Ford South. Schedule your next service appointment in Plattsmouth today.