Ford Escape Plug-In Hybrid Range and Charging Time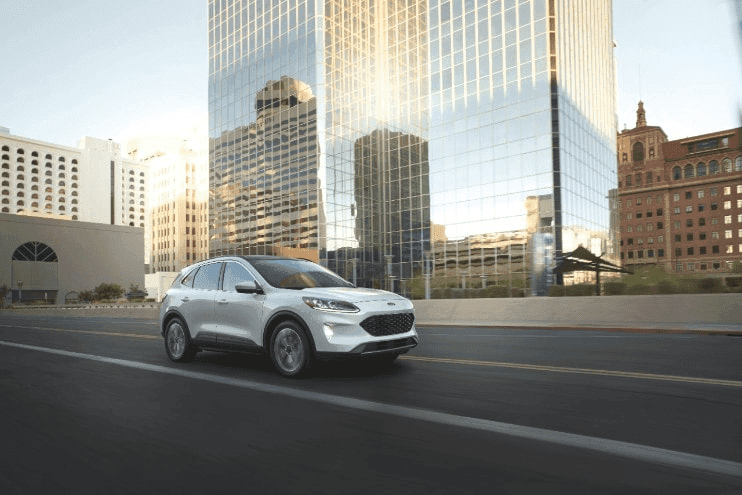 If you're one of the many people sick and tired of paying an arm and leg for gas, it is time to think about upgrading to a more fuel-efficient model. While there are quite a few to pick from these days, here's why you'll want to take a close look at the new Ford Escape Plug-In Hybrid.
Gas Mileage
The Ford Escape Plug-in Hybrid gets 105 MPGe (miles per gallon equivalent) when running solely on electric power, which is an excellent number for the class. It also gets 40 MPG combined city/highway when you go with front-wheel drive.
Driving Range
You can drive up to 37 miles just using electricity when the battery in your Ford Escape Plug-in Hybrid is fully charged. When you exceed that mark, the gas engine kicks in.
Charging Time
You'll be able to completely charge the battery in about 11 hours with a regular 120-volt household-style power outlet. With a 240-volt outlet, that goes down to only about 3.3 hours.
Power, Performance, and Tech
Saving money on gas and helping the environment aren't the only reasons to go with a Ford Escape Plug-in Hybrid, as this SUV also has many other desirable amenities. Its 2.5-liter, four-cylinder engine and electric motor combine to produce 221 horsepower.
In addition to fantastic acceleration, this vehicle has quick steering and strong brakes, making it a pleasure to drive. The Ford Escape Plug-in Hybrid also comes with many of the latest tech features, including a Wi-Fi hot spot, Android Auto™, and Apple CarPlay®.
If you would like to learn more about the Ford Escape Plug-in Hybrid, just get in touch with Woodhouse Ford South in Plattsmouth.