Find a Used Ford F-150 for Sale in Plattsmouth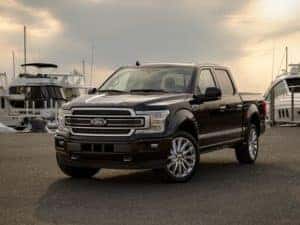 Are you on the search for a used Ford F-150 for sale? Woodhouse Ford South has you covered. Not only do we carry a wide inventory of the cars, trucks, and SUVs that you're sure to love, but we also have the financing tools and resources that make it easy to take your next ride home today.
And beyond that, we're sharing tips and tricks for test-driving and researching your next car, so you always get the perfect fit.
What to Look for in a Used Ford F-150 for Sale
There are many benefits to purchasing a pre-owned car, but you always want to make sure it's the right pre-owned car for the job. Here are a few things you'll want to look out for when test-driving a pre-owned Ford F-150:
Steering, Stopping, and Starting: Whether you're purchasing new or pre-owned, it's always important to check out how a vehicle performs so you can drive safely.
Check the Undercarriage: Ford F-150 models are powerful and capable, which means they're often driven off the beaten path. Be sure to examine the undercarriage for signs of use, and to discuss your options with your dealer.
What is the Condition of the Tires? Tires can tell us a lot about how a vehicle was driven, and they can provide essential insight into other parts or systems like the alignment or the suspension.
Is it Comfortable? You want to make sure your truck is comfortable and enjoyable to drive, no matter what the terrain might bring. Check every seat before you make your final purchase.
Can I Drive It Home Today? Not all accidents or damages are dealbreakers, but you always want to know about your vehicle's history in advance.
Find the right used Ford F-150 for your needs here at Woodhouse Ford South. Schedule your next test drive today.