Does the Ford Edge Offer a 3rd Row?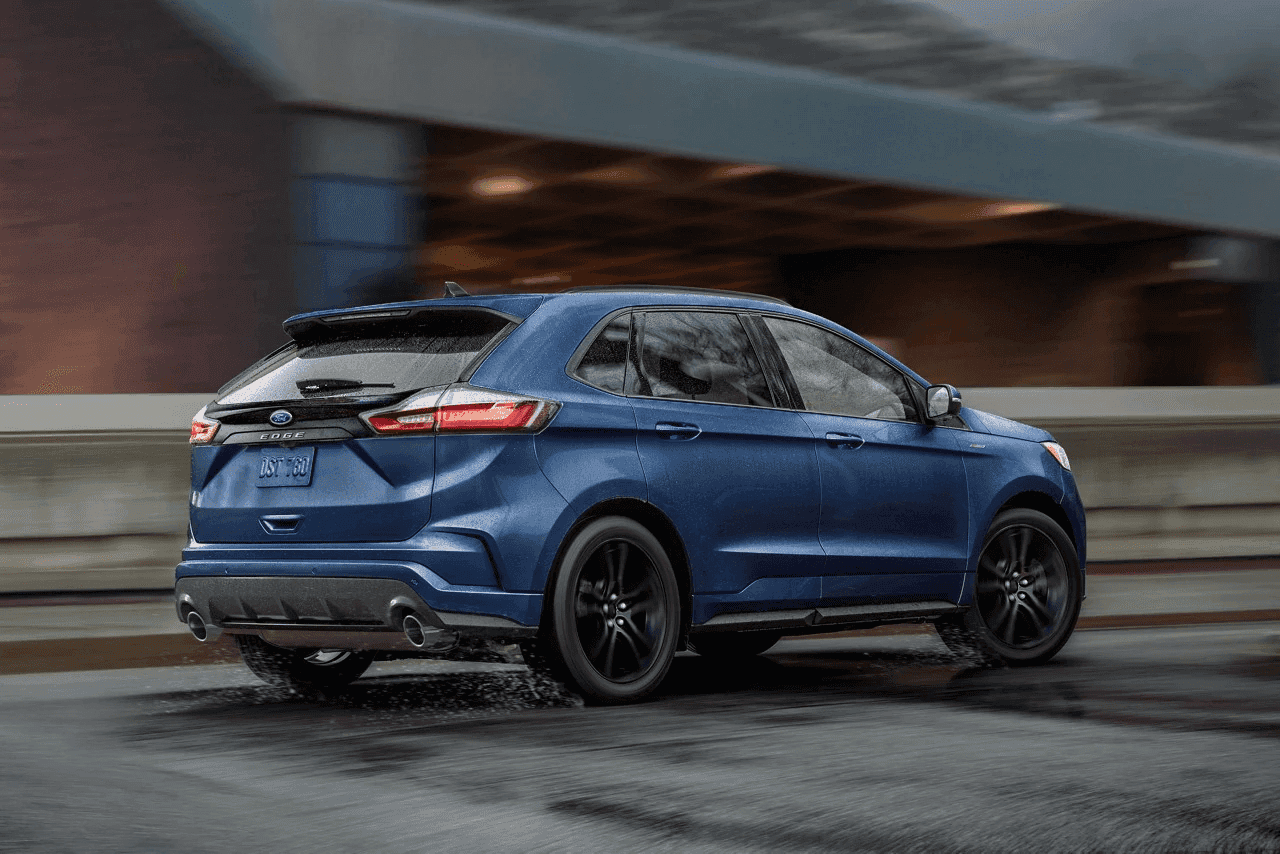 You might be wondering, is there a Ford Edge with a 3rd row? The Ford Edge is actually one of the smaller Ford SUVs we offer here at Woodhouse Ford South, and despite the fact that it is a two-row vehicle, there are many benefits to this sporty and capable ride.
Visit Woodhouse Ford South in Plattsmouth to see if a smaller, more compact SUV is the vehicle for you.
Why Doesn't the Ford Edge Offer a 3rd Row?
The Ford Edge starts at $37,145 MSRP and is one in a line-up of exciting and reliable Ford SUVs. If you're looking for a vehicle that delivers on capability, comfort, and strength on and off the beaten path, the Ford Edge might just be the car for you, even if it is only a two-row crossover.
Ford Edge has comfortable seating for five passengers and up to 3,500 pounds of towing capability. It even comes with 73.4 cubic feet of cargo space when the back seats are folded and 39.2 cubic feet of cargo space when they're in use.
The Ford Edge might not have a third row, but smaller SUVs have many benefits, including some of the following:
They're Versatile: Our large SUVs are more than capable, but compact SUVs can wear a few more hats. They handle more like cars than SUVs, which means it's easy to navigate busy cities and tough off-road trails alike.
They're More Efficient: Filling up your large SUV at the pump can be a little pricy. Because smaller SUVs are lighter due to their size, they typically have a higher gas mileage and are less expensive to drive.
They're More Affordable: If you're looking to upgrade your next ride without breaking the bank, a small SUV like the Ford Edge is the vehicle for the job. It's still powerful and roomy, but it's a more affordable option for Plattsmouth drivers.
Find the Ford Edge and other compact SUVs at Woodhouse Ford South, and take your first test drive today.