Buy Trade-In Cars at Woodhouse Ford South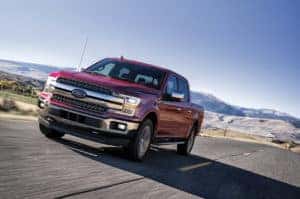 At Woodhouse Ford South we have a ton of trade-in cars for sale. Stop by our Plattsmouth, NE location today to shop our inventory of trade-in cars.
Trade-in Trucks
Our inventory of trade-in trucks includes popular models like the Ford Ranger, Ford F-350, Ford F-250, and the Ford F-150. Here is a look at what you can expect if you purchase one of our trade-in Ford F-150 vehicles.
The Ford F-150 is a powerful and durable pickup truck. Depending on which trim level and model year you go with, you can have seating for up to six. The Ford F-150 also offers an available 4WD and a towing capacity of up to 13,200 pounds for all your towing and hauling needs.
Trade-in Sedans
Purchasing a trade-in sedan from our dealership is an excellent choice for drivers looking for a fuel-efficient model to get them from point A to point B safely. Our inventory of trade-in sedans includes the Ford Focus and the Ford Fusion.
The Ford Fusion is a great compact model that offers seating for five and 16.3 cubic feet of trunk space. This model offers standard FWD, as well as estimated fuel efficiency of 21 mpg in the city and 31 mpg on the highway.
Trade-in SUVs
A trade-in SUV is ideal for drivers with larger families who want plenty of space and features. Our selection of Ford SUVs includes the Ford Edge, the Ford Explorer, and the Ford Escape.
The Ford Explorer features seating for seven and max cargo space of 81.7 cubic feet with rear seating folded in. 4WD is available for this model, allowing you to tow up to 5,000 pounds.
Start shopping for Ford trade-in cars for sale by coming into one of our Plattsmouth auto dealers today. Woodhouse Ford South is located in Plattsmouth, NE.