5 Things to Consider When Buying a Used Car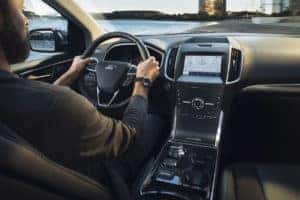 For many drivers, going out and buying the latest 2021 Ford model isn't always the most financially smart decision. A lot of us search for quality used cars instead. Luckily, here at Woodhouse Ford South, we have a vast selection of fantastic used cars for sale.
But when looking for your next used car, there are some things you'll want to keep in mind to find the best option for you. Here are five things to know when buying a used car.
Figure Out What You Want
Before doing anything else, you need to figure out what kind of vehicle you want and need. How many people will you need to fit? How old should it be? How many miles? When comparing and contrasting cars, we like to use Kelley Blue Book as a resource.
How Much Can You Afford?
There are a lot of expenses that go into buying a vehicle, especially a used one. You need to factor in the down payment cost, monthly insurance costs, and more.
We recommend that you figure out what your budget is ahead of time, so you can stick to it when picking out your next model.
Take a Test Drive
We always recommend a test drive. And that's especially true for a used car. When considering your options, we advise that you take your favorites for a spin and take your time to get a feel for how they drive.
Get a History Report
Here at Woodhouse Ford South, we provide history reports on all our used vehicles for your benefit. Whenever you're shopping used, you want to know what your potential next car has been through. Ask your dealer about your options.
Buying a car, even a used one, is no small purchase. That's why we'll want to work with you, no matter your credit, to help you get the financing you need. Visit us today!