Oil Change at Woodhouse Ford Blair
Woodhouse Ford Blair is a hub for Ford automobiles in Blair, NE. However, you should know that we don't just sell them-we also provide convenient and efficient maintenance at our service center.
Changing Your Oil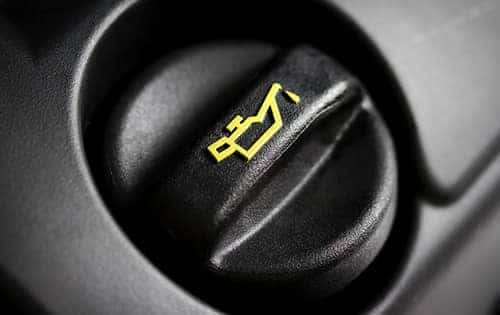 Oil can be easy to forget about, but is the lifeblood that of cars across manufacturers. This substance lubricates the many moving parts inside each car's engine, preventing the instruments under the hood from building up dangerous levels of friction and heat. Unfortunately, oil doesn't last forever, so you should replaces your oil every 3,000 - 5,000 miles. When you stop by the service center at our Blair Ford dealership, we will perform a quick oil change for you by draining the old oil from the vehicle and filling it with a fresh batch.
What Happens if You Don't Change Your Oil?
If you don't change your oil regularly, you are subjecting yourself to a number of possible dangers. The longer you wait, the more friction builds up due to your engine parts rubbing together. The worst-case scenario is that your engine completely scrapes itself apart. Your oil gets stickier as time passes, forcing the engine to work harder and burn fuel more quickly. This means extra dollars at the pump as well. Seemingly innocuous stop-and-go traffic makes this process even worse. Instead of spending thousands to replace your totaled engine, you can simply pay about $25 for each regular oil change at Woodhouse Ford of Blair near Fremont.
At our Ford service center near Sioux City, we provide oil changes in addition to other services like detailing and alignments. Even though our team at Woodhouse Ford Blair prideS ourselves on our large inventory of used and new Ford cars, we care just as much about our service. After you schedule your appointment with us, a Ford dealer near me, just drive your vehicle in and our expert staff will guide you through the whole process. We can't wait to make your experience as convenient and enjoyable as possible!