Ford Plug-In Hybrid vs Hybrid vs EV: Which Will You Choose?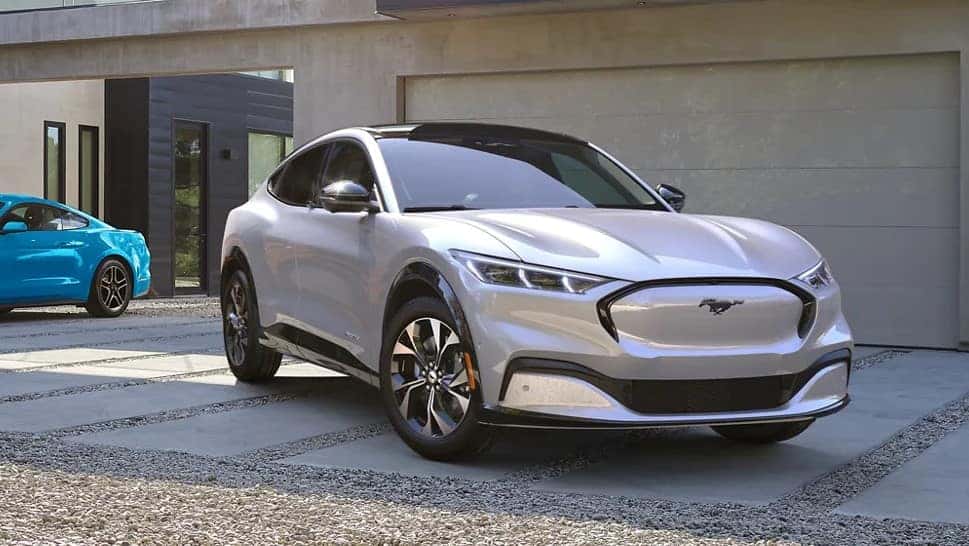 If you've got places to go and things to do, we've got good news for you. You can save gas and money thanks to the Ford plug-in hybrid, hybrid, and even EV models available at Woodhouse Ford South.
Ford Hybrids
Like a traditional internal combustion engine vehicle, a hybrid like the new Ford Maverick Hybrid has a gas engine under the hood. However, it also has a battery pack, one or more electric motors, and even regenerative brakes that help to recharge the battery every time you come to a stop.
Hybrids are more fuel-efficient than their gas-only counterparts. In many cases, they also offer more torque and horsepower, which in turn can mean even better performance. 
Ford Plug-in Hybrids
The next step is a plug-in hybrid, or PHEV. In most respects, they're not too different than a regular hybrid; you'll find that their components and design are close to identical. 
There's one difference, however, and it's a big one. A PHEV can travel for short distances using only its battery, making it a bit like an EV. 
If a lot of your driving is local, the EPA-estimated 37 miles of all-electric range in a Ford Escape PHEV means you could go days, or even weeks, between visits to the gas station.
Ford EVs
If you're a certain age, you probably remember electric cars as under-sized, under-powered, and decidedly uncool. Times have changed, and Ford EVs are so much more. There's no gas engine, no emissions, and a lot less to maintain. 
One look at the new Ford Mustang Mach-E lets you know that size, power, and cool won't be an issue. Its sporty profile and spacious, gorgeous interior are matched by 480 horsepower, enough to rocket this crossover to sixty miles per hour from a dead stop in just 3.5 seconds.
More Buying Options at Woodhouse Ford South
There are dozens of choices at our Ford dealership in Plattsmouth, encompassing every powertrain, driveline, and body type you can imagine. Whether you're shopping for work or fun, to save gas or save the planet, there's something at our dealership for everyone, all with the backing of great Ford financing. Stop by today!